HIPAA Compliance Solutions
Full suite of HIPAA compliance consulting and remediation solutions to ensure the integrity and confidentiality of patient information, while enabling you to abide by HIPAA security standards.
Ensure Patient Confidentiality and Safety.

Technical Security and Risk Assessments

Address Gaps and Vulnerabilities

Access to World-Class Expert team with around-the-Clock Support
Ready to Get Started?
Get in touch with our expert team to discuss your business needs or to evaluate the services for free.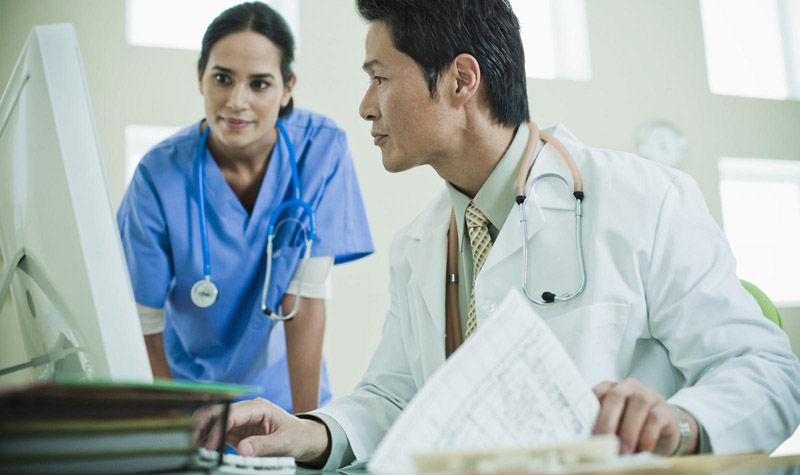 Health Insurance Portability and Accountability Act (HIPAA compliance) is critical to organizations that deal with healthcare data within the United States, and to their service providers who may be located in various geographies.
The goal of HIPAA is to simplify the administrative processes of the healthcare system and to protect patients' privacy. Information security considerations are involved throughout the guidelines and play a major role in the HIPAA Privacy Rule to achieve compliance.
The purpose of this rule is to protect personally identifiable information (PII) as it moves through the healthcare system. Healthcare organizations, including providers, payers and clearinghouses, must comply with the Privacy Rule.
E Com Security Solutions HIPAA risk analysis approach focuses on conducting an accurate and thorough analysis of the potential risks and vulnerabilities to the confidentiality, integrity and availability of electronic protected health information held by the covered entity. Our approach consists of the following steps
Scope Definition

Identification, Classification and Prioritization of Assets

Identification, Classification and Ranking of Risk Scenarios and their constituent threats and vulnerabilities

Risk Profiling: Risk scoring and identification of residual risk

Risk Management: Treat, transfer, tolerate, terminate risks based on risk score and other relevant criteria

Documentation: Risk Assessment Reporting in the correct format