E Com Security Solutions: A Security Services Company
Focus exclusively on Information security assessment and advisory services to protect customers around the world their most important assets from evolving cyber threats and ultimately secure the business.
Next-Generation Security for Enterprises
E Com Security Solutions offer a range of technical security assessment and penetration testing services to identify all areas of vulnerability and help you to mitigate the threat of Unauthorized access and enhance your security posture, reduce your risk, facilitate compliance and improve your operational efficiency.
Our Security solutions helps you view your security from an attacker's point of view, leveraging real-world techniques to identify exposures and assess their implications on your business in order to provide mitigation strategies, and assist in remediation efforts.
Our solutions are incredibly easy to use – and don't require additional staff or software. No matter how big is your infrastructure and applications or how often they change, we can scale to meet any demand.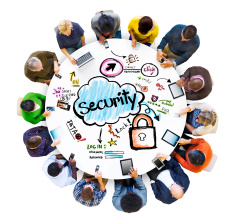 Extend your team with dedicated security experts
Ensure that you always have the most recent and most effective security intelligence from the smartest minds in the business. E Com Security Solutions recruits finest staff who holds nieche skills and posses the best industry recognition and certifications. Our people bring with them real-life experience at all business levels – from CISOs of world leading companies to specific compliance and technology specialists.
End-to-End Managed Service with total cost of ownership
Get started right away without the need to hire a security testing team or install expensive hardware or software. Our managed security services can assess them all; web, mobile and client whether developed in-house, by a third-party with scalable security expertise that improves the efficiency and effectiveness of our customers' security investments, covering the areas most prone to risk at a lower overall total cost of security than the competition.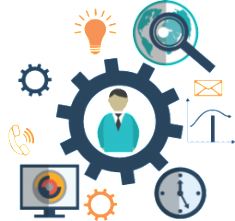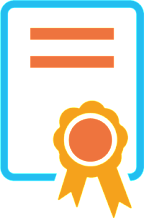 Accreditation Network to facilitate the needs of Global businesses
Our compliance service portfolio provide comprehensive end-to-end information assurance for organisations worldwide to various industry sectors including Banking-Finance-Insurance, IT and Consulting, Telecommunications, Research & Development and Government.
Ready to Get Started
We are here to help 24x7x365 to provide world-class information security services to help organizations of all sizes protect their IT assets comply with regulations and reduce security costs. Get in touch with our expert team to discuss your business needs.