Government Agencies
Government entities, are prime targets for attackers because they hold vast amounts of personal information and need to remain at the forefront of IT security.
Meet Compliance of FISMA and PCI DSS, thorough understanding of their risks

Detect, Respond and Mitigate the security events to prevent breaches

Prevent sophisticated threats and increase transparency in daily operations

Incorporate software security risks into enterprise risk management process
Ready to Get Started?
Get in touch with our expert team to discuss your business needs or to evaluate the services for free.
What our customers are saying
"Thank you all, for your continuous support in carrying out the audit. The exercise helped us a lot in improving our system. It has been a pleasure working with you all".

– Dy. General Manager
"E Com Security Solutions does a very professional and quality job of security testing. The sales cycle was easy, their approach was sound and they did a great job in execution."

– Director – IT

"E Com Security Solutions has been very helpful in conducting penetration test and clarifying the technical issues with us. We have received a consistent and reliable service. We look forward to engaging E Com Security Solutions services again in the next few months."

– Senior Manager, Banking Sector
Secure every layer of your government network, saving you time, effort, and expense
Governments and the public sector are continually under pressure to achieve more with fewer resources in the most cost-efficient way possible. Modernizing and automating IT processes and technology networks is one such challenge. The databases and archives of national security infrastructures contain masses of social, economic, and military information – prime targets for cybercriminals or "hacktivists" with grudges to bear. This makes government information security a hot topic and one not to compromise on.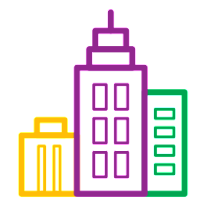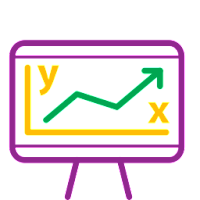 Manage the reputation risk
As governments expand their "e-governance" initiatives, more personal information will be collected, stored and potentially made available to the public through agency websites. Constituents expect agencies to protect private information and are becoming more concerned about the safety of student, driver's license, social security and residential information. The potential for reputation risk for elected officials is amplified by the requirement to report breaches.
Protect sensitive information within government agencies
Increased regulations, security standards, and compliance mandates demand a more evolved data security solution. Not to mention protecting sensitive data so it can easily and securely be exchanged with other departments, agencies, contractors, and companies, regardless of their computing systems. You need a security solution that can handle vast amounts of data, while still offering flexibility and strong security you can depend on.