Network Penetration testing
Network Penetration testing service evaluate the security posture of the Network Infrastructure by mimicking real attacks that exist in both external and internal network infrastructures.
Gain deeper visibility than a vulnerability scanner or tool-based assessment

Customize each engagement to meet individual client needs

Execute real-world attack techniques to identify risk posture

Reproducible step-by-step procedures of exploitation's

Demonstrate PCI, HIPAA and GLBA compliance
Ready to Get Started?
Get in touch with our expert team to discuss your business needs or to evaluate the services for free.
Key Features of Network Penetration Testing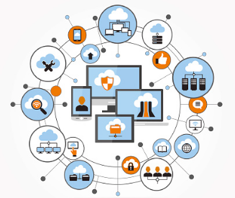 External Network Penetration Testing—From the Outside In
External Network Security Assessment utilizes a risk-based approach to manually identify critical infrastructure vulnerabilities that exist on all Internet-accessible services within scope. The External Penetration test focus on exploiting internet accessible infrastructure and services including Networks/Firewalls, Web Servers, Email Servers, Public Facing Servers, VPN, IP Sec End Points, DNS, DMZ, Modems, Routers, Switches, & Other Network Hardware, Online Services, Applications, RDP (Remote Desktop Protocol), HTTP / HTTPS (SSL). The primary goals of this assessment are to:
Provide management with an understanding of the level of risk from Internet-accessible services.

Provide recommendations and details to facilitate a cost-effective and targeted mitigation approach.

Create a basis for future decisions regarding information security strategy, requirements and resource allocation.
Internal Network Penetration Testing—Addressing Internal Threats
Internal network threats can be the most devastating that organizations face today. Internal corporate LAN and WAN environments allow users greater amounts of access, but usually with fewer security controls. Depending on your needs, we can facilitate an internal penetration test either using the traditional method of deploying consultants to your facility, or testing can be conducted remotely by a secure VPN. The Internal Penetration test focus on exploiting private or internally accessible infrastructure and services including Network/Firewalls, Servers, Workstations, Mobile Devices, Routers, Switches, & Other Network Hardware, Custom Medical Devices & Appliances (IoT), VOIP (Voice Over Internet Protocol), Any & All Devices: Printers, Scanners, Fax, etc.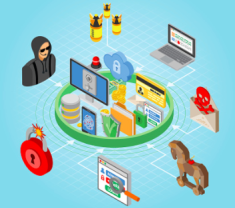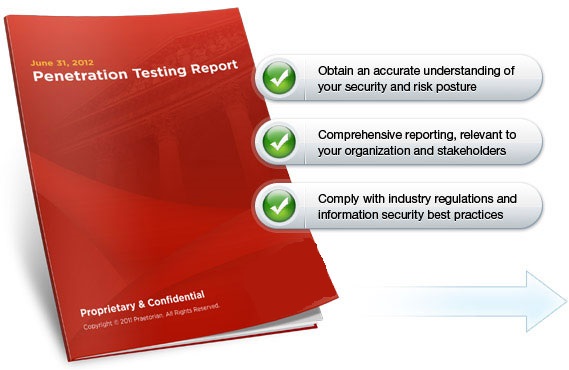 Comprehensive Reporting with remediation tracker support
Comprehensive reporting with Executive Summary and detailed vulnerability analysis, recommendations with prioritized action plan. Video and Image evidences are presented with the network penetration testing report that show cases the live demonstration of exploiting the vulnerability which will help the technical teams to understand and fix the vulnerable finding faster and effectively.
The network penetration test report address the Regulatory requirements including PCI DSS, HIPAA, SOX, FISMA and GLBA.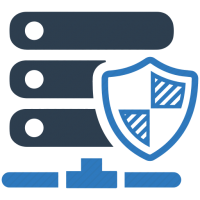 We're here to help 24x7x365.
Get in touch with our expert team to discuss your business needs.
Explore other Infrastructure Security solutions