Incident Response – Proactive Service
Incident Response practice provides rapid containment and eradication of threats, minimizing the duration and impact of a security breach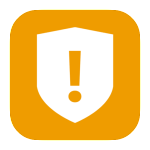 Our expert team have responded to incidents including direct hacks, denial-of-service attacks and social engineering and phishing schemes. As a result of our response services, we attempt to identify the source and depth of the incident, isolate the affected systems, minimize the repercussions through containment and, finally, establish a removal and remediation strategy.
Ready to Get Started
We are here to help 24x7x365 to provide world-class information security services to help organizations of all sizes protect their IT assets comply with regulations and reduce security costs. Get in touch with our expert team to discuss your business needs.