Financial Services
Despite adhering to stringent compliance mandates, the financial services sector is a high-value target for cyber attackers due to their fundamental connection to wealth and the global economic system.
Meet and exceed industry regulations (GLBA, SOX, PCI)

Focus on and mitigate insider threats

Translate security risk into business context

Access to World-Class Expert team with around-the-Clock Support
What our customers are saying
"E Com Security Solutions provided qualified, timely and superior support, exceeding our expectations with their vulnerability security assessment service. Their comprehensive report and their feedback process helped us harden our systems effectively to mitigate risks, and their continued communication and information exchange has been beneficial."

– CIO, Banking Sector
"E Com Security Solutions team has consistently met our expectations. The team understands the needs of a complex environment: they follow strong processes, and the consultants are committed to delivering high-quality work beneficial."

– Program Manager, Financial Institution
"E Com Security Solutions has been very helpful in conducting penetration test and clarifying the technical issues with us. We have received a consistent and reliable service. We look forward to engaging E Com Security Solutions services again in the next few months."

– Senior Manager, Banking Sector
Secure and Operate large, mission-critical networks
Financial services organizations operate large, mission-critical networks that process seemingly endless volumes of sensitive information. The critical nature of these organizations makes them the target of attacks, ranging from denial of service to information theft, initiated by malicious insiders, organized criminal organizations, unscrupulous competitors, and even hostile nation-states. These attacks are extremely costly, resulting in regulatory penalties, class-action lawsuits, lost revenue, brand damage, and diminished shareholder faith.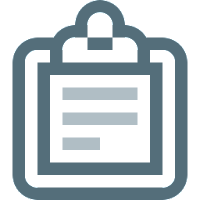 Comply with regulators and third parties
Financial services organizations must continually push the envelope with regards to technology adoption to satisfy the requirements of their customers, partners and even regulators. These technology decisions often bring new security challenges with them.
Even in the highly regulated financial environment, being compliant doesn't always guarantee security.
Build an extensible and holistic security posture
Addresses regulatory mandates while delivering connected security for networks, systems, mobile devices, and data. By working with E Com Security Solutions, financial services organizations can demonstrate compliance while safeguarding sensitive information, often contained within critical databases, and mitigating business and technical risks.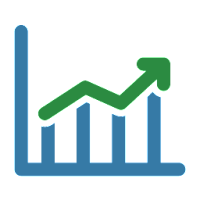 Ready to Get Started
We are here to help 24x7x365 to provide world-class information security services to help organizations of all sizes protect their IT assets comply with regulations and reduce security costs. Get in touch with our expert team to discuss your business needs.