E Com Security Solutions provide full suite of HIPAA Assessment and remediation solutions to ensure the integrity and confidentiality of patient information and enable organizations to abide by HIPAA security standards.
Ensure Patient Confidentiality and Safety.

Technical Security and Risk Assessments

Address Gaps and Vulnerabilities

Access to World-Class Expert team with around-the-Clock Support
Ready to Get Started?
Get in touch with our expert team to discuss your business needs or to evaluate the services for free.
Need for HIPAA Compliance
The Health Insurance Portability and Accountability Act (HIPAA) sets the standard for handling sensitive patient data protection and the Organizations that deal with protected health information (PHI) must have physical, technical and process security measures to ensure HIPAA Compliance. The compliance  also includes rules on privacy, security, breach notification, and enforcement with regard to protecting consumer healthcare information. Both Privacy and Security rules require covered entities, business associates, physician/dental practices, pharmacies, and electronic health record (EHR) firms to:
• Safeguard Protected Health Information (PHI)
• Conduct workforce training
• Limit access to PHI
• Ensure compliance accountability (Risk Analysis)
• Implement policies to secure data
E Com Security Solutions HIPAA Assessment will help you gain an understanding of present breach risks and provide
you with guidance for prioritized remediation activities to ensure the security of PHI and other sensitive information.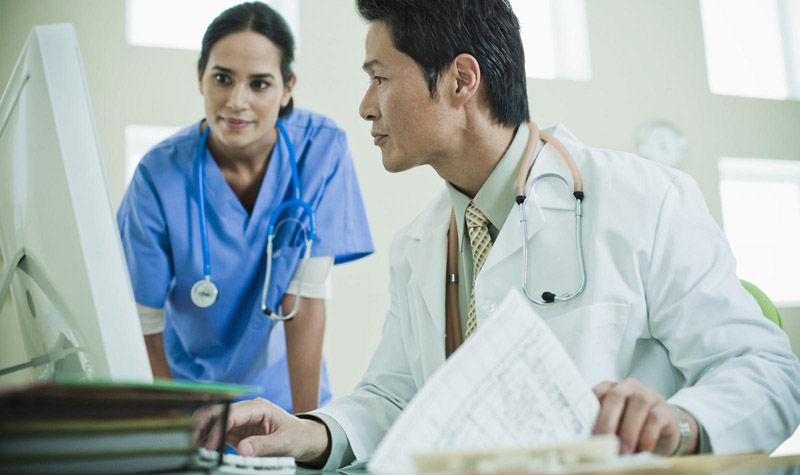 Assessing health care organization security and privacy preparedness
E Com Security Solutions' HIPAA Assessment approach focus on conducting an accurate and thorough analysis of the potential risks and vulnerabilities and help organizations from current and emergent privacy and security challenges in health care, as well as preparedness measures to avoid risk. A basic approach to assessing an organization's current preparedness requires consideration in three key areas.
Risk Management: Identify and assess data security risks to develop appropriate security controls to mitigate or avoid risk.
Security and Privacy Program: Develop and implement policies, procedures, and training needed to mitigate or avoid risk.
Compliance: Validate effective risk management and governance