An Android Trojan dubbed "Hummer" has infected millions of smartphones and experts believe the malware could have helped cyber criminals make a significant amount of money.
Hummer has infected Android smartphones all over the world, the most affected being India, Indonesia, Turkey, China, Mexico, the Philippines, Russia, Malaysia, Thailand and Vietnam. Data collected by the Chinese company shows that Hummer has become the Android Trojan with the highest number of infections in the world.
Researchers estimate that if cybercriminals make $0.50 from each infection, they could earn more than $500,000 in a single day.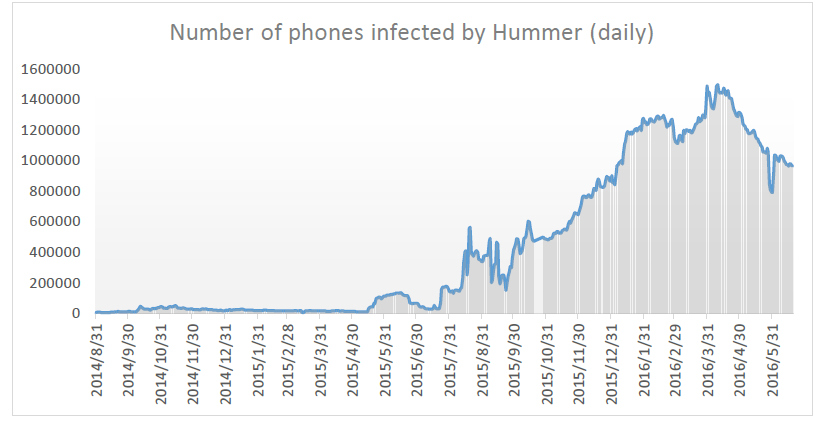 Once it infects a device, Hummer attempts to root it in an effort to gain administrator privileges on the system. The latest variant of the threat includes a module that has 18 different rooting methods. By rooting the smartphone, the Trojan ensures that it cannot be easily removed by security solutions and even factory resets.
The malware regularly displays ads and installs malicious or unwanted applications in the background. The Trojan also generates a lot of traffic, which could be problematic for users with limited mobile data plans. Researchers determined that Hummer downloaded more than 200 APKs and generated 2 Gb of network traffic in just a few hours. Attackers have been controlling and updating the Trojan using 12 command and control (C&C) domains linked to a Chinese email address.
As always, the best way to avoid malware on Android is to refrain from installing apps from untrusted sources. In fact, rather than side loading apps, simply download them from the Google Play Store, even if that means you have to pay for some of them.