GLBA / FFIEC Compliance Solutions
GLBA applies to companies that provide financial products or services to consumers. Address GLBA Compliance with Vulnerability Management.
Ensure the security and confidentiality of customer records and information.

Protect against any anticipated threats or hazards to the security or integrity of such records.

Protect against unauthorized access to or use of such records or information that could result in substantial harm or inconvenience to any customers
Ready to Get Started?
Get in touch with our expert team to discuss your business needs or to evaluate the services for free.
GLBA / FFIEC Compliance Overview
The Gramm-Leach-Bliley Act (GLBA) of 1999 first established a requirement to protect consumer financial information. Financial services regulations on information security, initiated by the GLBA, require financial institutions in the United States to create an information security program.
The Federal Financial Institutions Examination Council (FFIEC) supports this mission by providing extensive, evolving guidelines for compliance. The FFIEC is charged with providing specific guidelines for evaluating institutions for compliance with GLBA, among other things. Enforcement falls to five agencies: the Federal Reserve System (FRB), the Federal Deposit Insurance Corporation (FDIC), the National Credit Union Administration (NCUA), the Office of the Comptroller of the Currency (OCC), and the Office of Thrift Supervision (OTS). In collaboration, these agencies have developed a series of topical handbooks that provide guidance, address significant technology changes and incorporate a risk-based approach for IT practices in the financial industry.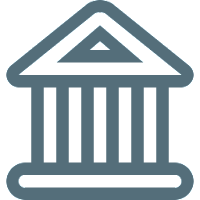 Address Gaps and Vulnerabilities